Custom Jewelry Handmade in Portland
J.Yaffa is a small jewelry studio based in Portland, Oregon. We specialize in custom jewelry design and recycling and remodeling vintage or unworn jewelry. Our jewelry is created to be at home in any era.
We know jewelry is more than just adornment. Whether it's a custom engagement ring to celebrate your future or a modern heirloom you'll pass on to your children, we believe jewelry should be uniquely yours and comfortable to wear every day. But most of all, it should be made to last a lifetime.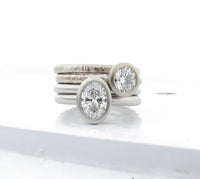 Bring Your Ideas to Life
Excited to dream up a one-of-a-kind engagement ring? Want to reimagine your wedding ring set or redesign inherited jewelry to fit your style?
Let's create something beautiful together.
We craft with sustainable, durable materials to ensure your jewels thrive when worn every day: recycled precious metals, ethically sourced diamonds, Canadian diamonds, lab-created diamonds, reclaimed diamonds, and precious gemstones.
Learn more about the Process
DESIGNED FOR EVERY DAY. MADE FOR A LIFETIME.
DESIGNED FOR EVERY DAY. MADE FOR A LIFETIME.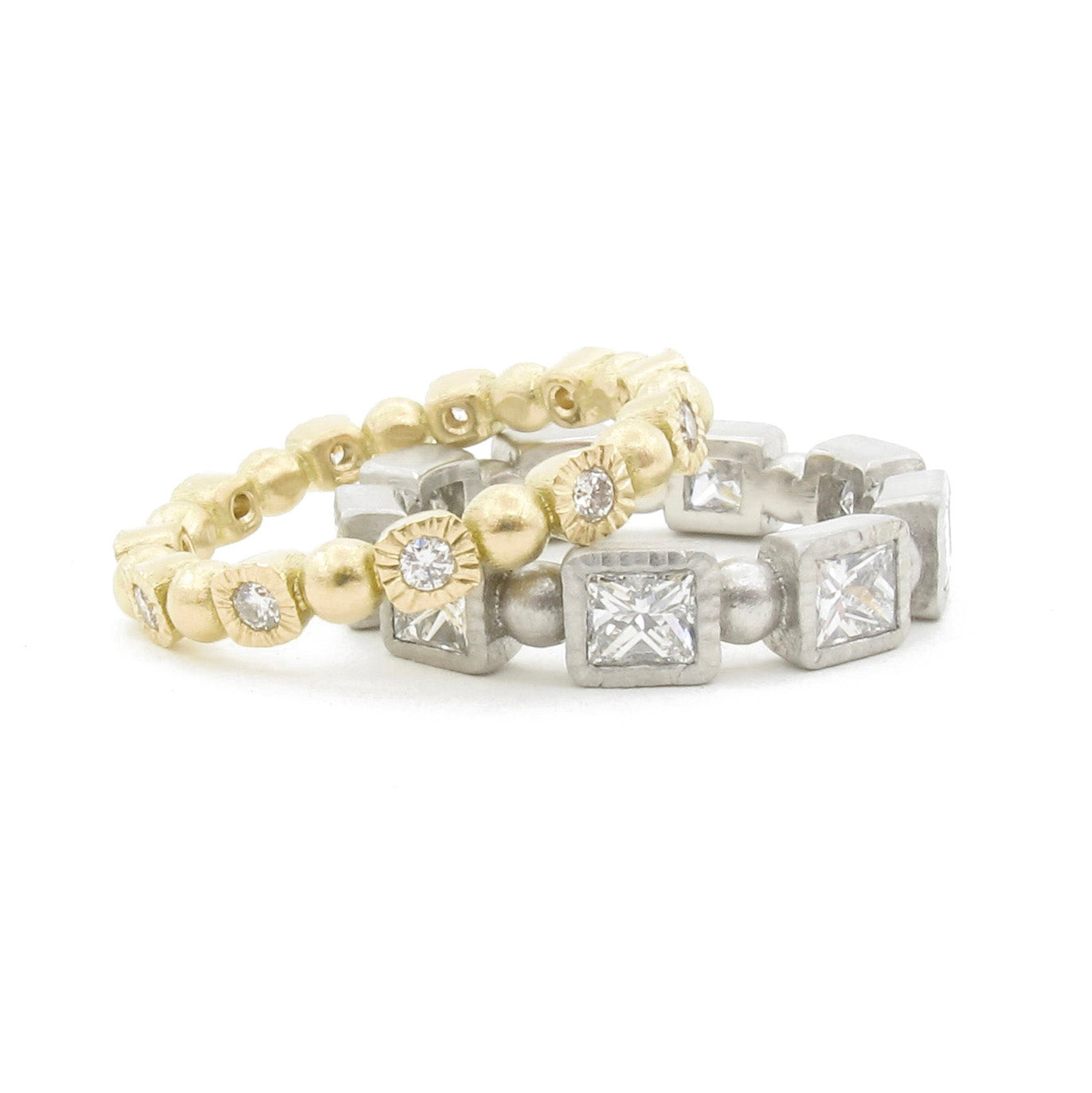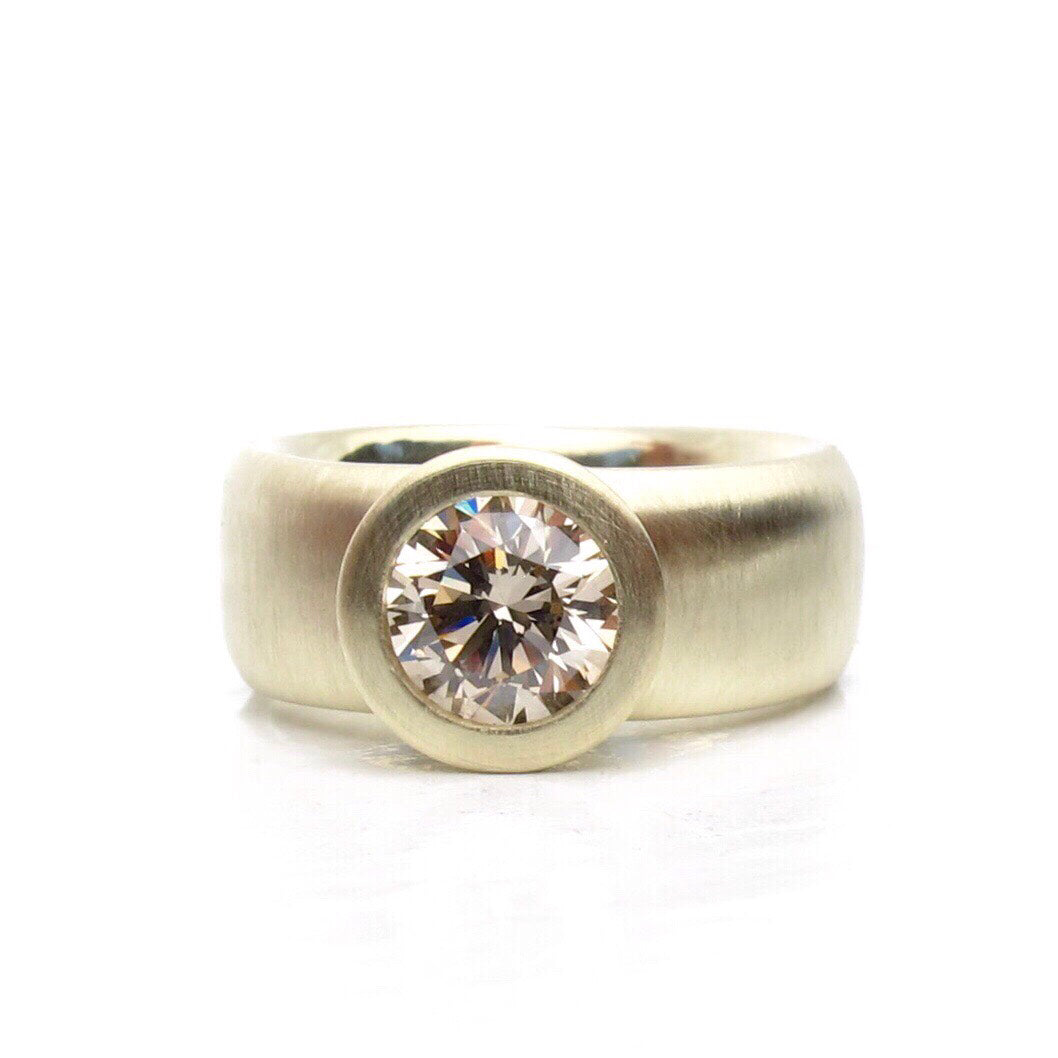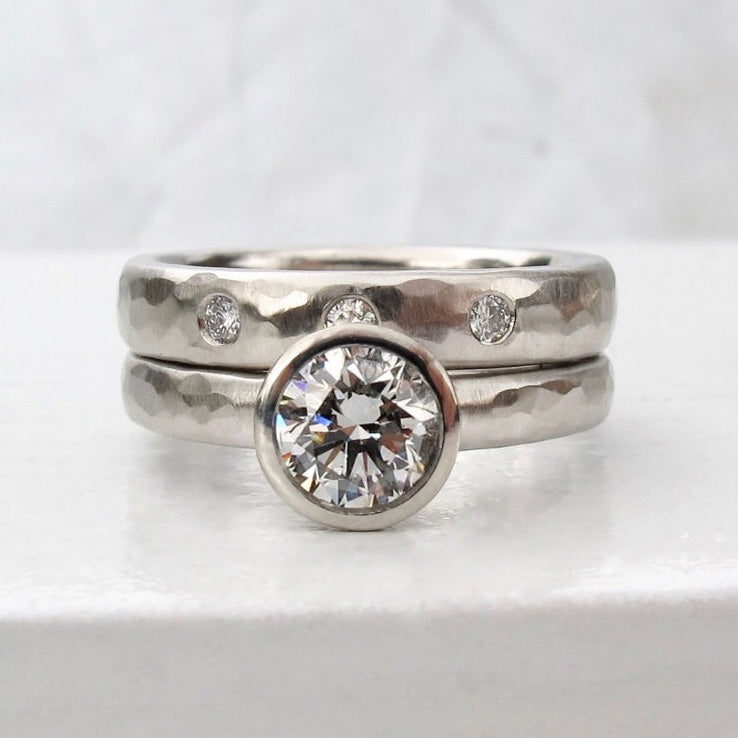 Bespoke Services
Let's Make Your Dream Ring
We are happy to help you select a stone or decide on a style.  If you want to tweak a few details, or if you want something totally new, get in touch.  The majority of our work is custom, bespoke, made with individuals in mind.